July - December 2014
We had a lovely colt from Raffles by Sir Wanabi! He is such a busy boy and loves to canter....someday we might find a trot in there!! He did his Hanoverian inspection and was branded so we look forward to his development!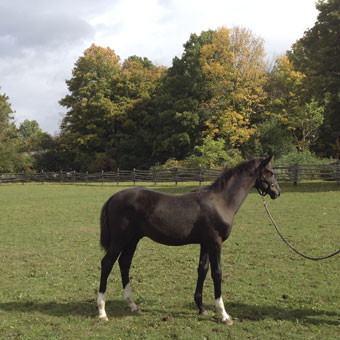 Savvy 2014
My students and I showed well locally and were very pleased with the results and championships we won at several different levels. Everyone is developing their horses beautifully! Danbury owned by The Firelight Group Inc. debuted at Prix St Georges receiving 70% scores at the Beaulieu Dressage Classic!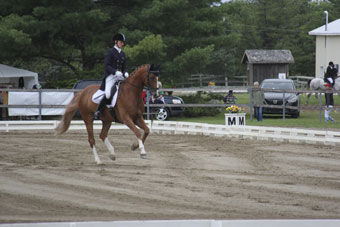 Danbury PSG at Beaulieu, August 2014
January - February 2014
Just a quick update on the last couple of months! It has been a very cold snowy winter and we are really ready for spring which is just around the corner. I have been able to keep the horses working for the most part so that has been good. Some of the days with the very cold wind chill were just lunging days but the horses all fared well through it. There is quite a contrast between summer and winter as shown by the photos. These were take in almost the same spot 6 months apart!!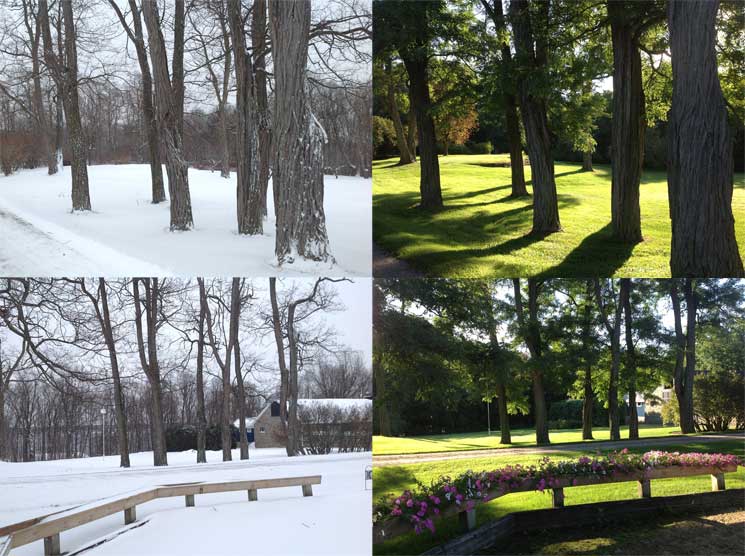 I have a link to a press release stating that Faith was honoured with the Equine Canada Lifetime Achievement award. It was so well deserved and I was able to get to Winnipeg for the gala to see her receive her award. Her daughters Willa Baynard and Kate Stevenson also made a surprise visit so that was fantastic! Please click here to see the press release!
Please click here to see a video/song that Team Franklands wrote in response to a Valentine's contest to win a free breeding to a stallion "Sir Wanabi". Faith's and my mare "Elysee" WON the free breeding with this lovely tune sung by one of my working students Rachel Jacksaw. Rachel has her degree in voice so it was perfect to have her do the song. Lots of fun!!
You can see the words to the song if you click here! Everyone here was involved in some way with the making of this Valentine! We are very excited to see that foal!!
Faith's and my mare "Raffles" is due to foal April 23, also a "Sir Wanabi" offspring so we are patiently waiting for that!