January - October 2015
This has been a very busy year with us adding on a different aspect to our board and training program! We had 2 beautiful filly foals this year! Elysee was pregnant due to a free breeding we won by entering the valentine contest for the stallion "Sir Wanabi". We have a lovely filly named Smuggler so with her mother being a well bred Hanoverian with dressage/jumper/eventing blood in her and her sire Sir Wanabi being named SBW leading sire east coast 2015! She has talent to become whatever we want her to be!!
Smuggler August 3, 2015
Raffles also produced a lovely filly this year from Lemony's Nicket. We named her Lickety Split and being born July 29 we now see that she is developing beautifully into a great dressage prospect. She was reserve champion foal at the Hanoverian inspection at only 5 weeks old! (attached photo of Lickety Split conformation inspection)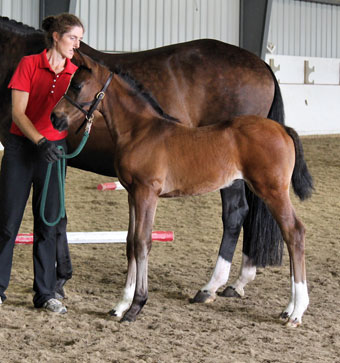 Lickety Split Conformation Inspection
Elysee has been bred back to the lovely dressage stallion Fabregas and Raffles will be bred next spring again since we decided the foaling was too late to breed her again this year.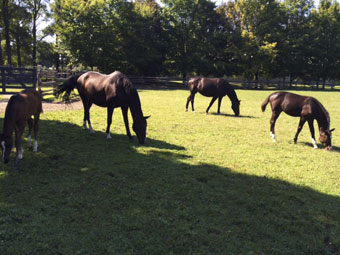 The Herd at Franklands Farm, 2015
Savvy is now a yearling and is growing into a very special horse with talent for everything as well. It will be fun deciding where their paths will go!!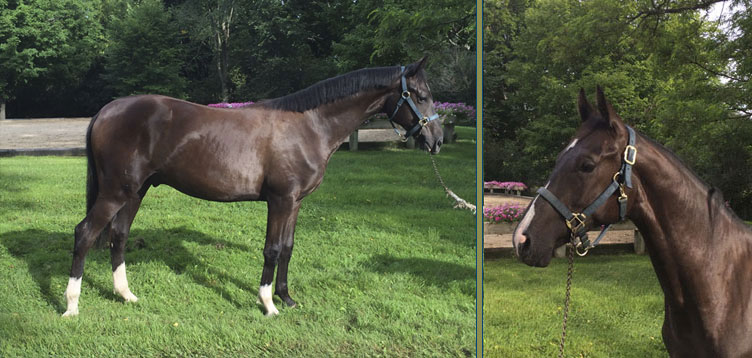 Savvy, August 2015
My students had a successful competition year, moving up the levels and capturing the championships at the shows they attended. Shelley competed her horse Flynn at First Level and Faith's pony Daylight at Third Level. Lucy competed Wren at Adult Amateur First Level. Danbury was at PSG with the double bridle this year!!
Shelley and Flynn at Beaulieu 2015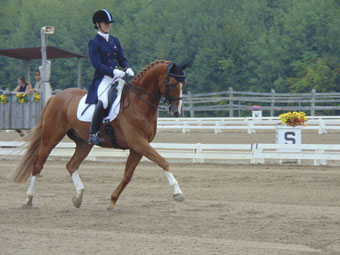 Danbury PSG at Beaulieu 2015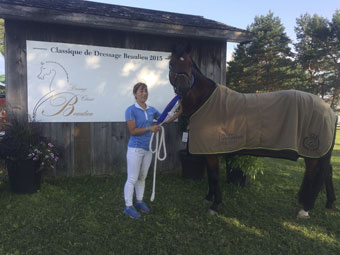 Wren at Beaulieu 2015